Team Members
Our team is dedicated providing exceptional communication and responsiveness to all our clients. If you have a question or need assistance, please let us know.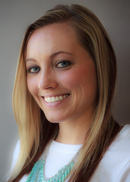 Allysa Rickard
Director of Insurance Operations and Services
Office 208-770-3500

Allysa Rickard is the Director of Insurance Operations and Services for Joey Meehan's team. Allysa is responsible for all insurance service and development and creating the ultimate client experience for new and existing clients. She graduated from Eastern Washington University in 2015 with a bachelor's degree in Finance and Operations Management. She started with Northwestern Mutual in 2015 and has been with the company ever since.
Allysa was born and raised in Sandpoint, Idaho where all her family resides. In her free time, she loves fishing, hunting and enjoying the beautiful outdoors with her husband Kyle.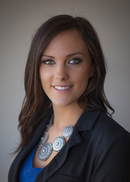 Georgia L Wallace
Director of Client Relations and Marketing
Office 208-770-3500

Georgia's role is to be the master of Joey's calendar, make sure he eats, and to be the architect of the client experience. Her goal is to ensure our clients feel like they have a friend and ally in their corner when it comes to their financial security. She shares Joey's conviction behind wanting to help people and in sharing their excitement when hitting financial goals, but also in being their first phone call when the unexpected strikes.
Georgia's family moved to Wallace, Idaho when she was a teenager. She went to college in Coeur d'Alene where she graduated from Lewis-Clark State College in 2015 with a bachelor's degree in business administration with a minor in marketing. She was introduced to Northwestern Mutual in 2014 and was hired as Joey's first team member. She later transitioned into the recruiting role for the North Idaho region and eventually came back to Joey's team to focus on growing the practice.
While not in the office, Georgia enjoys sunshine, coffee, being outside, and spending time on Lake Coeur d'Alene. She is active in the community and is the co-chair of the Inland Northwest chapter of the LCSC Alumni Association.